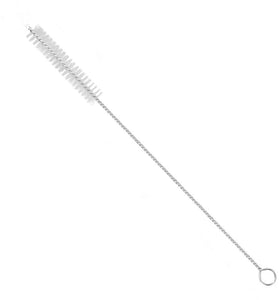 Such a handy tool to help you clean your reusable metal/glass drinking straw. This cleaning brush effectively cleanses and rinses away particles with water, thanks to its simple design and well-spaced bristles.
We recommend thoroughly cleaning the brush with soap and water before use.
Cleaning brush should be dried well after each use and stored in a dry place.
You can use this cleaning brush to clean other items in the kitchen such as sippy cups, bottles, colanders, feeders, etc.